Tagged Pages Archive | Yxx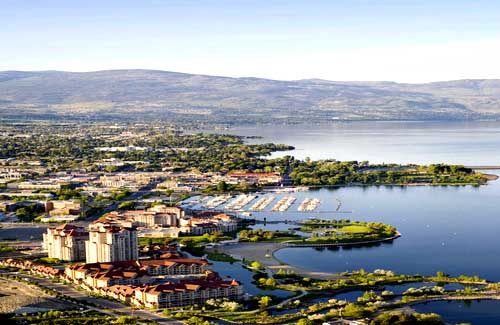 New Leaf, Canada's new 'low-cost model' airline officially launched today, and they've released their route map, including flights to and from Winnipeg airport (YWG).
(click the image for the full size version)
From Winnipeg (YWG), the available destinations are:
Hamilton, Ontario (YHM) - $194 CAD roundtrip including taxes
Kelowna, BC - $198 CAD roundtrip including taxes
Abbotsford, BC (YXX) - $232 CAD roundtrip including taxes
How does this compare to what the Air Canada / WestJet duopoly typically offer?
To Hamilton, it's about 40% below the typical price of $360 roundtrip.
To Kelowna, it's about 45% below the typical price of $350 roundtrip.
To Abbotsford/Vancouver, it's about 40% below the typical price of $400 roundtrip.
Keep in mind though that New Leaf's low cost model is similar to what you find in Europe, meaning their prices include just the seat on the plane and a small carry-on item, and everything else (absolutely everything) costs extra.
Seats can (hopefully soon) be booked at www.flynewleaf.ca - and they begin flying on February 12, 2016.
screenshot from www.flynewleaf.ca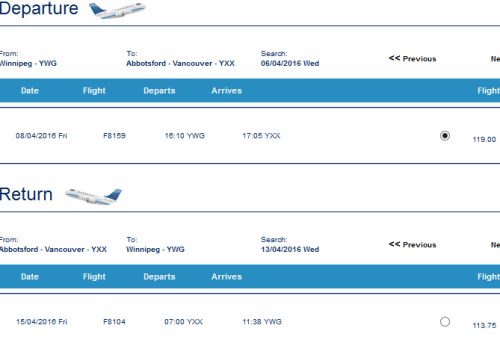 Live deal discussion & travel advice
For live discussion of this deal, or to get some amazing travel advice (about anywhere) from your 8,200 fellow passengers in Winnipeg, join us in the
YWG Deals Facebook Group.
Hit Like if you like this deal! Click Share to show your friends on Facebook.